Buying a Used Car From a Dealerships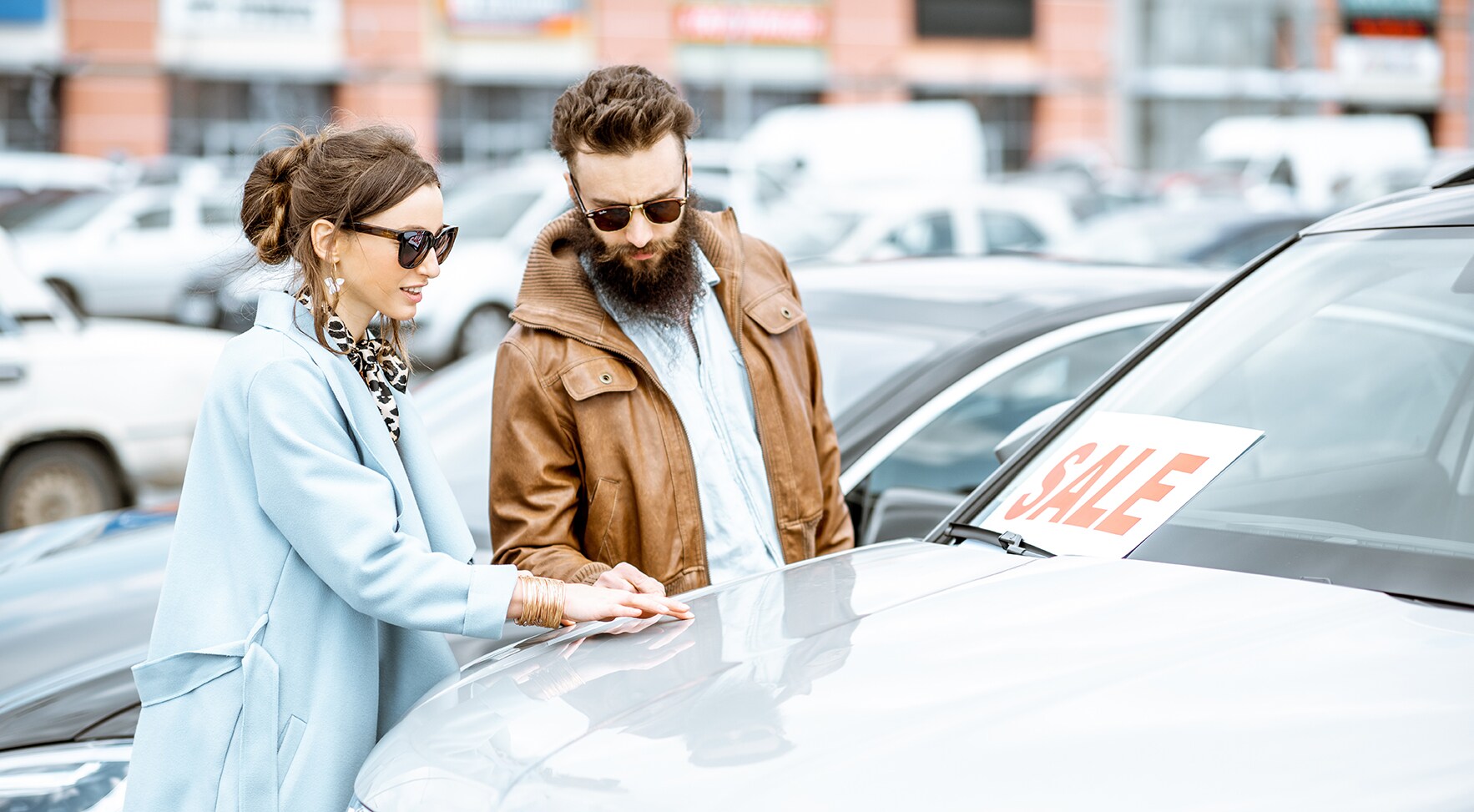 Buy from used car dealerships, it could be the best option for you! There are so many reasons for this, foremost of which is that you feel safer while buying. There are used car dealerships popping up everywhere, and there are no two reasons for this; the market is booming. This means that used cars are coming in cheaper, and the sales have been high.
The marketplace for used cars is surprisingly vast, averaging about 43 million car sales each year. On the other hand, new cars only average about 17 million transactions per year. This is a big difference, a simple testimonial that more people now buy used cars.
 There are two ways through which you can buy a used car, you can either buy from a private owner or used car dealers. There is no telling which of these is the best, it certainly is from used car dealerships.
In this short guide, we will be taking a look at some steps you need to follow before you buy a used car. We will also explore the reasons why a used car dealership is your best option for your dream car.
Before You Buy a Used Car
You are not alone. For everybody, purchasing a used car (especially for the first time), it can be confusing, complicated, and is undoubtedly going to make you anxious. However, there is no need to be. Here are some things you need to do and know before you buy a used car
Do your research well
Whoever you are purchasing the vehicle from, the main thing you should be after is to get a good deal. That's the whole essence of buying a used car. In the first year of use, cars get depreciated by about 20%. This should be an inkling into what value you should be going for, considering the number of years the vehicle has been in use.
There are so many cars out there that you can always pick from. You need to research a specific model that suits your needs. Before you go on checking vehicles in person, do this. By doing this, you reduce the number of used cars competing for your attention.
Check out the car
This is another area where you will be glad you are buying from a used car dealership in Canada. Once you have decided on the type of car make and model you want, go ahead to check it out in the store. At a used car dealership, you can take the car for a test drive to know how it fares on the road.
Other than this, you also need to confirm the history of the owner. You need to know what the odometer reads, and if the car had been involved in any damage before. You are seemingly going to have to do in-depth research in the process, but it's all worth it. Car dealers may not provide you with all this information, as it will devalue the car the more (if involved in accidents).
Are you buying from private sellers?
Give and take, car dealers out there may add about 6% of the initial value to the price of the car. Hence, you may think it is best to buy from private owners. However, you stand the risk of being handed something inferior to what you paid for. There is the possibility of damages you will not even know about. But, if you are decided, know this; be careful.
Private owners may not be good at haggling, but also, they may not be well versed in what needs to be done to turn the ownership of the car to you. You need to make sure they sign the title of the car to you. In most cases, this is called the pink slip.
Also, you need to worry about getting the car insured before you drive away. You must know, buying from a private owner is risky and less structured, which may cost you more in the long run.
Buying from dealers
Used car dealerships offer a more structured and secure approach to procuring a car. There is undoubtedly going to be an increase in the price of the vehicle compared to when you buy it directly from the owner, but it is worth it. In the following section, we will take a look at why this is the best decision for you.
Why You Should Buy from Used Car Dealerships
Here are some reasons why you should buy from used car dealerships instead of going for a new one or buying from a private owner
You save money
When you purchase a used car, you are saving money. This is because getting a new one will inevitably cost you more. Rather than having to empty your coffers to get a particular car model, you can be modest and get a used car.
Quality is also ensured
Used car dealerships out there have a reputation to uphold. Hence, they care more about offering quality products to their customers. You can be sure that the quality of care with dealers will always be right. Before being put up for sale, repairs, testing, and other quality control checks have been carried out. You get your dream car, in the right quality at a low price. That's a good deal.
You can go for a test drive
You need to test drive before you make a purchase, and buying from a used car dealership can afford you this. You get the perfect sense of how the car sounds, feels and moves on the motion. By test-driving, you will know if a car is meant for you, or not.
It's easier to get a report on car history
If your port of call is a reputable used car dealership, then you will most likely get a history report on the car. If it is not available, there will surely be the resources to get one for you. This way, you know what you are buying and what has happened to it before.
It is a more secure buying process
In making a car purchase, you may be more obliged to make a down payment, which proves that you are interested in buying and not just playing around. Buying from private owners is risky in this sense, and you are not even sure of the quality. All of this is eliminated with used car dealers. You can comfortably make a down payment, and the car will be certified to the proper standard.
Conclusion
Buying a used car shouldn't end up as one step you will regret taking. Dealing with professionals offers more prospects than private owners. There are a structure and process of buying, which ensures that all things are done legally. This eliminates future problems with the use of the car.
At our used car dealership in Toronto, we have a wide selection of used cars you can pick from. Each car at our dealership has been checked by quality control to ensure that you are getting the best value for your money. Contact Car Solutions Canada today to get your dream car!