New Cars vs Used Cars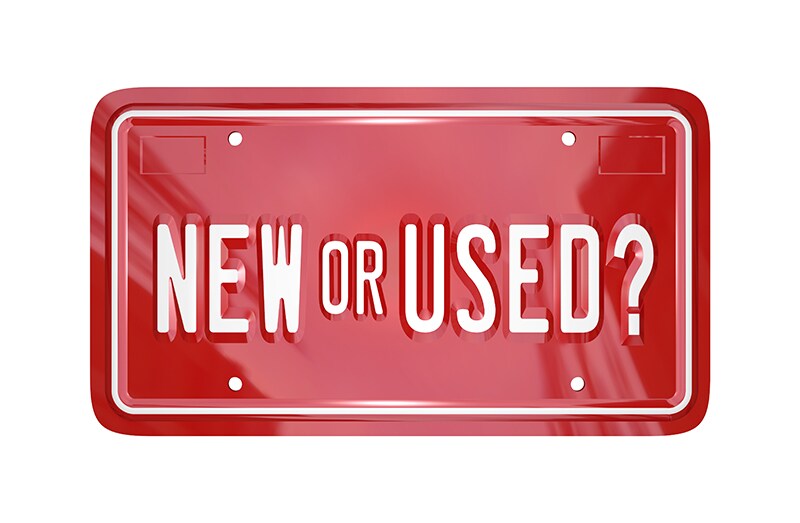 Used cars for sale in Canada are on the rise, and you need to take advantage! Everyone loves to get new things especially when it comes to cars. However, in doing so, you may be failing to consider some critical factors.
When it comes to cars, which do you think is better; new cars or used cars? Sure, this is no easy question to answer, we need to carefully consider the various upsides and downsides. This is what you will get in this article.
There are so many advantages to owning a new car, just as there are some downsides. It is very enticing to want a new car as it is somewhat a show of your financial prowess. But is that the best for you? You need to take a critical look at several factors. You need to take a look at quality, cost, reliability, and so many other factors.
While we have our reservations about the one we think is best for you, this article takes a look at both sides of the coin and what they both entail.
Before we go on, you need to know, buying a car is not an investment. Cars are one of the luxuries that depreciate the fastest in the world. A vehicle can lose about 20% of value in nearly a year. Keep reading to find out the best choice for you - whether used cars or new cars.
New Cars vs Used Cars for Sale in Canada: An overview
As stated, there are pros and cons with the purchase of either a new or a used car. However, over the past years, there has been an incredible increase in the number of used cars for sale in Canada. This has affected the purchase of new vehicles. It's all about people choosing which car they want to buy. The various advantages and disadvantages of each car type will also help in making an informed decision.
Advantages of New Cars
Here are the upsides to buying a new car in Canada.
Warranty
This is one of the things you can be sure of with modern vehicles. If all you are after is this factor, it is easy to give no thought to used cars for sale in Canada. When you have a new car, it is less prone to developing mechanical or electrical faults in the first year. This way, all you spend your time and minimal money on is maintenance.
Latest Technology
New cars are always up-to-date. Technological innovations are finding their way into cars, offering services, and utilities that make the driving experience better. Utilities like better gas mileage, lower emissions, automated drive features and more are becoming more commonplace.
In fact, the connection between phones and cars are being fostered with the recent models of cars on display. One of the new features in new Tesla cars is that it can come to meet you from wherever it is parked. The gaming systems, improved sound systems, amidst other features, are all found in new cars. 
Disadvantages of new cars
It's not all good news for new cars. There are some downsides to buying a new car that you should seriously consider.
Reduction in Value
There is nothing as disheartening as this, and it is one reason why many prefer to spend on used cars for sale in Canada. Once you drive the car off the lot of the dealership, the value drops by about 20%. You can never resell it at the same price, even if you bought it about a minute ago.
This is proof that new cars are not investments, so also are used cars anyways. But with used cars, you lose less value. Depreciation is a big problem which you should consider before buying a new car.
Easy Outdating
This is another factor to consider. If you buy a car this year, there is undoubtedly a better model coming out the following year. The newer model may come with so much upgrade, features, or a total swap of systems. This leaves your one-year-old car already obsolete. This makes no sense. That means to maintain the status of one using a new vehicle, you need to buy one every year. If not, you lose value on money because of depreciation, and the car will feel obsolete in no time.
Advantages of Used Cars
Many used car dealerships in Canada are offering good value for money on used cars. Here's why:
You don't bear the depreciation menace
This is one advantage of the purchase of a used car. Another person is the one hit by the most significant percentage depreciation. The rate of depreciation reduces with time, the first being the most significant impact concerning the monetary value paid for the car. If you buy a used car, in a few years, you can still resell it for almost the same amount you purchased it.
Insurance
The rate of insurance needed for used cars is always lower than that of new cars. You don't want to continually dole out a significant amount of cash, all because you own a new car. Used cars allow you to save money on insurance payments for your car.
Disadvantages of Used Cars
Here are a few downsides to buying a used car.
Reliability
This is most likely the biggest issue with second-hand cars. However, this issue becomes non-existent if you buy used cars in Canada from reputable dealers. Unlike new cars, used cars may require more maintenance activities. However, with proper use, this may not be a problem.
Most new cars being sold come with warranties of up to 10 years. Hence, if you buy a three-year-old car, you can still get a reasonable number of years of proper service without any issues.
It takes time to get the perfect one
Used cars for sale in Canada are likely to be compromised already in appearance. The colour may be off, and it may be challenging to get one with a good history. To get the best-used car, you need to be very flexible and patient.  However, it is worth it. Your search is expanded and you will be able to get astounding deals better than you initially planned. 
Why Used Cars Are Better than New Cars
The various advantages and disadvantages that come with used cars for sale in Canada are enough to help you make the right decision. Don't be coaxed by the aesthetics of new cars, used cars are most likely the best for you. Here's why:
Resolved Issues
There are cases where new cars are suddenly called back, as some problems were found in them. This is eliminated in used cars. Most of the issues that come with various used car models are figured out and resolved. Hence, you don't have to worry about the manufacturers recalling your car due to a consistent fault.
You Have a More Extensive Range of Choices at Fantastic Prices
The used car market is booming. Hence, there are more models available in used versions compared to a new one. Car dealers are tending towards procuring used cars than they are for new cars. This way, you have a broader range to choose from. There are several cars out there that suit your needs and your budget. Going for used cars helps you explore and pick the best option for you.
Conclusion
Financial frugality is essential. As a citizen of Canada, getting a used car is a crucial step in that direction. The several used cars for sale in Canada help you solve problems of mobility, quality, and financial modesty. You get so much value for your money, and that is a good deal.
We have a wide range of used cars for sale in our dealership. Contact us, let us help you get the perfect set of wheels!
Call Car Solutions Canada now!