Used 

Electric Cars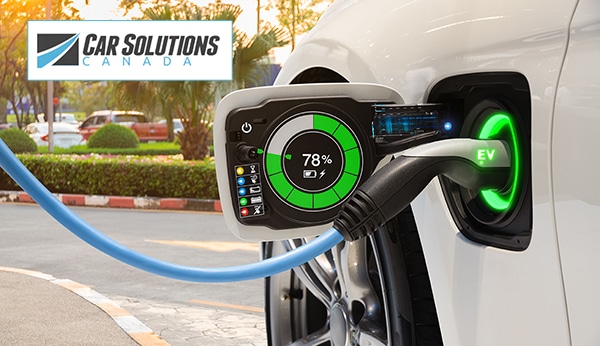 Being introduced to the market years ago, the number of electric vehicles sold and purchased has risen dramatically. With an annual growth rate of around 20%, the market for these vehicles is a strong one. People are becoming more responsive to the purchase of these vehicles because of the 80% leap in purchases from one year to the next, and a slight decline to 70% in the next year show that the purchase of these vehicles continues to run strong.
There are starting to be more and more electric vehicles to choose from, making this an ideal vehicle purchase for anyone to make, especially when it comes to finding them used for a great price.
1.

  
2014 Nissan Leaf
The lithium battery pack in this model is worth talking about. Producing over 100hp, the entire vehicle is able to recharge in around 20 hours. You can also use the quick charge option which brings in a quicker charge in under four hours using 240 volts of power. If you want to run a direct current charge, this will charge up around 80% of the battery in a half hour. The estimated MPG is 114.
The crash tests for this vehicle received good ratings, making it a safe bet to go with. The standard 16-inch wheels provide power and control, while the extras that have been added to the vehicle help you drive around the roads of Canada smoothly. LED taillights, CD stereo with iPod connection, heated steering wheel, energy use dash control, antilock brakes, traction control, airbags in the side and front, as well as a backup camera.
2.

  
2017 Volkswagen e-Golf
As a Volkswagen, this model has gotten a lot of great feedback for reliability and safety. Having an upgraded battery put into this model from a 24.2kWh to a 38.5 kWh, it has provided a more efficient and effective method for the vehicle to use. 
Producing over 130 horsepower, the sporty hatchback is easy to use and can go some distance without needing to be recharged right away. It can charge the entire battery in less than six hours, with 80% of the battery recharging in less than an hour.
The model comes in either a standard SE trim or the SEL premium trim option. You can enjoy the high beam control, rear traffic alert, taillights, LED headlights, 9.2-inch touch screen and an entire Driver Assist Package.
3.

  
2017 BMW i3
Everyone loves a BMW and this futuristic looking vehicle has taken a lot into consideration during the making of it. Not only is this subcompact hatchback perfect for getting around, but it has an electric range of over 110 miles. This is a significant increase from the previous 80 miles that the older model had. The motor runs a good 170hp, and those that want more of a range can choose the optional Gasoline Range Extender which adds on another 180 miles.
Rear-wheel drive helps this vehicle accelerate from 0-60 in just seven seconds. It does take longer to charge, reaching 80% in just forty minutes or 4 and a half hours if you are using a level 2 charger. You can also use a house charger for quick charging if you need it, but it doesn't charge completely. 
The two-tone colors come together on the squared off face of new body. Some of the extra features include LED headlights, daytime running lamps, anti-lock brakes, power mood roof, forward collision warning, heated side mirrors and so many other extras for those that want something upgraded and luxury.
4.

  
2017 KIA Soul EV
This is one of the most practical options to go with if you need an electric vehicle with more space inside it. It is estimated to get over 190 miles in the city and over 90 on the highway. Offering over 105 hp, it is a nice powerful vehicle that doesn't need anything but electricity to keep it running. The standard charger that comes with the model is one that provides a fast charge on a 240-volt charging station in under five hours.
With three different trim levels, the base, mid-range, and then the plus options; you can choose the extras that come inside the vehicle.
Heated front seats, steering wheel, cruise control, OLED instrument cluster and extras are offered with this vehicle. The 8-inch touch screen and rearview camera are additions that become useful when driving around. The improved heating and air conditioning system provides additional comfort.
5.

  
2014 Chevy Spark EV
Driving around 130 hp and being able to go from 0 to 60 mph in just under eight seconds, the Spark has a decent amount of get up and go. With an estimated MPG of around 109 on the highway and around 128 in the city, you can find that the battery provides the power that is needed when charging up and getting out there.
Taking around seven hours to charge up on a 240-volt charger, and around 20 hours on a 120-volt household outlet, you can find that this might be the best vehicle that has the fastest, steadiest charge. It takes around 20 minutes to recharge the battery to around 80%.
The front seats have the most space in this model, though you can get extra rear space when you fold down the back seats. There are 10 airbags for increased safety, as well as a keyless ignition, cruise control, auto delay off headlamps, heated mirrors and so much more. They have thought of almost everything with the Spark that brings space and power inside one vehicle that was meant to do it all. 
When choosing an electric car that fits your budget, auto makers of the electric models are being more mindful of this. Making the switch from gas or petroleum powered vehicles to electric ones is starting to become the norm around the world. If you're considering purchasing a used electric vehicle, consider one of these models to drive around in and benefit from.