Used Car Dealerships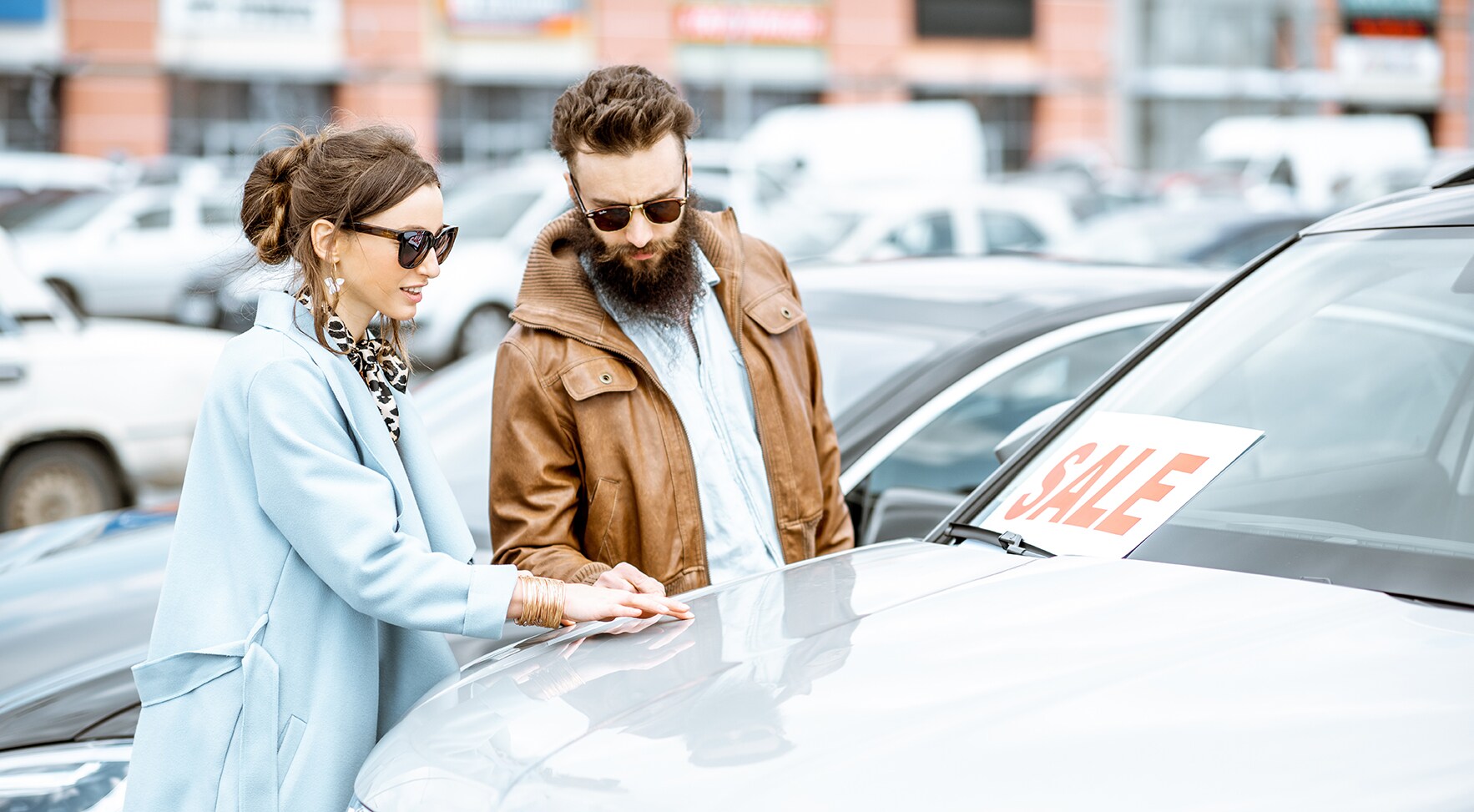 Are you planning on visiting a used car dealership in Toronto? But you don't know how to select the best one? You are not alone, and this article will give you the perfect head start to getting the best-used car for yourself. Used cars are getting more sales than new vehicles, according to metrics.
The reasons for this are not far-fetched. There are several advantages to the purchase of used cars over new cars. Yearly, there are over 45 million used vehicles sold, and the number is increasing.
It's not just about getting a used car. It's about getting the right one which will not pose any problems after purchase. This is where used car dealerships come in. Unlike private car owners, used car dealers have proven to be the best way to buy used cars that will stand the test of time. 
In this article, we will show you how to select the best-used car dealership in Toronto and why you need one in the first place.
Why You Should Buy from a Used Car Dealership in Toronto
Buying a used car offers you so much advantage than you can imagine. The numerous used car dealerships in Toronto have a lineup of vehicles to suit your needs and also provide several benefits that transcend you just getting your chosen car. Here are some reasons why getting a used car is better than getting a new one.
You save money
This seems to be the default benefit you get from buying a used car. Buying from a used car dealership in Toronto is cheap. However, saving money, in this case, goes beyond the first purchase. You save money when you buy a used car, and won't have to lose so much in value if you were to resell that car. For new vehicles, they lose about 20% of the purchase price immediately they are out of the dealer's parking lot.
With used cars, there is a reduction in the rate at which its value drops. According to research, buying a used car saves you about $13000 on first purchase. Other than the depreciation and sales value, there is a reduction in the amount paid for sales tax. Also, insurance on a used car will cost you less. Also, registering a used car comes cheaper than it is for new vehicles.
Vehicle history
If you are buying from a used car dealership in Toronto, this is one of the advantages you get, which you will not get with private sellers. You have access to a history report on the car. You can also check this via listings dedicated to monitoring car history.
The history report on the car may not be a total reflection of every issue the car has had and the potential problems, but it gives you an inkling into what to expect from the vehicle.
You still enjoy the warranty
If the used car you are getting is not too old, you will still be able to enjoy the warranty on the car. Cars sold by used car dealerships in Toronto are known to enjoy longevity because the average new cars are designed to stand the test of time. With used car dealerships in Toronto, you get certified offers and excellent warranties.
Before You Buy a Used Car
While getting a car is good, and getting a used car is even better, there are some things you need to know and do before making the purchase.
Do your research - Know what you want
There are several used cars out there, each of which is adapted to different purposes. You need to figure out what you want and search for the car that best suits that need. You need to know what you need from the car, how many people will you carry in it, and whether you want it large or small. When these questions are adequately answered, you get an insight into what type of car you should be looking for. Then, go ahead to search for those cars.
Know your budget
Whatever you do, you still need to work with a budget. That is the only way you will get the best value for your money. Irrespective of the need you have for a car, you need to know just what amount you are willing to spend. When the budget is set, you can then search for a car in that range. When you are budgeting, remember that it is not just for purchase, but for repairs, insurance, etc.
Consider the various financing options you have
There are several car financing options out there and you need to pick the one best for you. You could go for a loan or pay for the car with cash. It all depends on your financial strength.
Check the car history
This is important, and it is one advantage you get when you buy from a used car dealership in Toronto. Run a background check on the car. If it has been involved in accidents, has reported on it being stolen, or being returned to the factory at one point or the other, you will be able to find out.
Do a test drive
This helps you know just how your potential car feels during motion. Do a test drive in different situations the car will be exposed to, with you. This way, you can ascertain if it is the car you want.
Car inspection
This is another critical factor. You don't want to have trouble with the car the second day after you buy it. Hire a mechanic to check the car for any fault thoroughly before making a purchase.
How to Select the Right Used Car Dealership for You
Now that you know the type of car you want, there is another issue you have to deal with. You have to select the right used car dealership in Toronto. This is a pretty simple challenge that you can surmount based on the factors below.
Variety
Different car dealers have various capacities when it comes to the range of cars offered for sale. Some car dealers specialize in a particular auto product. While others have a wide range of variety.
If you are specific about the car product you want, you can go for the specialized dealers. But if you are flexible and would welcome any change in your car decision, go for a dealer with more options.
Pricing
This is very important, especially when you are dealing with a used car dealership in Toronto. They offer cars for sale at different prices. You can meet with various dealers, to know the exact amount they are offering a particular product for sale. You don't want to overshoot your budget. Also, you also don't want to undermine quality. You should buy from a dealer that offers a good deal on both factors.
Available car history detail
You want a hassle-free car, hence, you need to buy from a dealer that is transparent and helps you understand every detail about the car. Many used cars out there have been subject to abuse and accidents. It is important that you know all about that. If you notice that the dealer is withholding information, you need to walk away.
Paperwork
This is an essential part of buying a used car. There is so much paperwork to do, and you want to deal with a company with the right paperwork structure. There are different certificates your dealer should advise and guide you on.
Safety and emission test certificates, original vehicle permit, proof of purchase, license plate and registration (if needed), etc are some of the paperwork you need. You should only do business with a car dealer that offers you complete transparency when it comes to paperwork.
Conclusion
Buying from used car dealerships in Toronto can be somewhat tricky, and you need to be careful. To buy used cars, there are several factors you need to put into consideration, and that is what this short guide has explored. Buying a used car is the best option, once due processes are followed.
Here at Car Solutions Canada, we have a solution for every of your used car needs. Contact us today to buy the best-used car.