Buy Used Cars in Toronto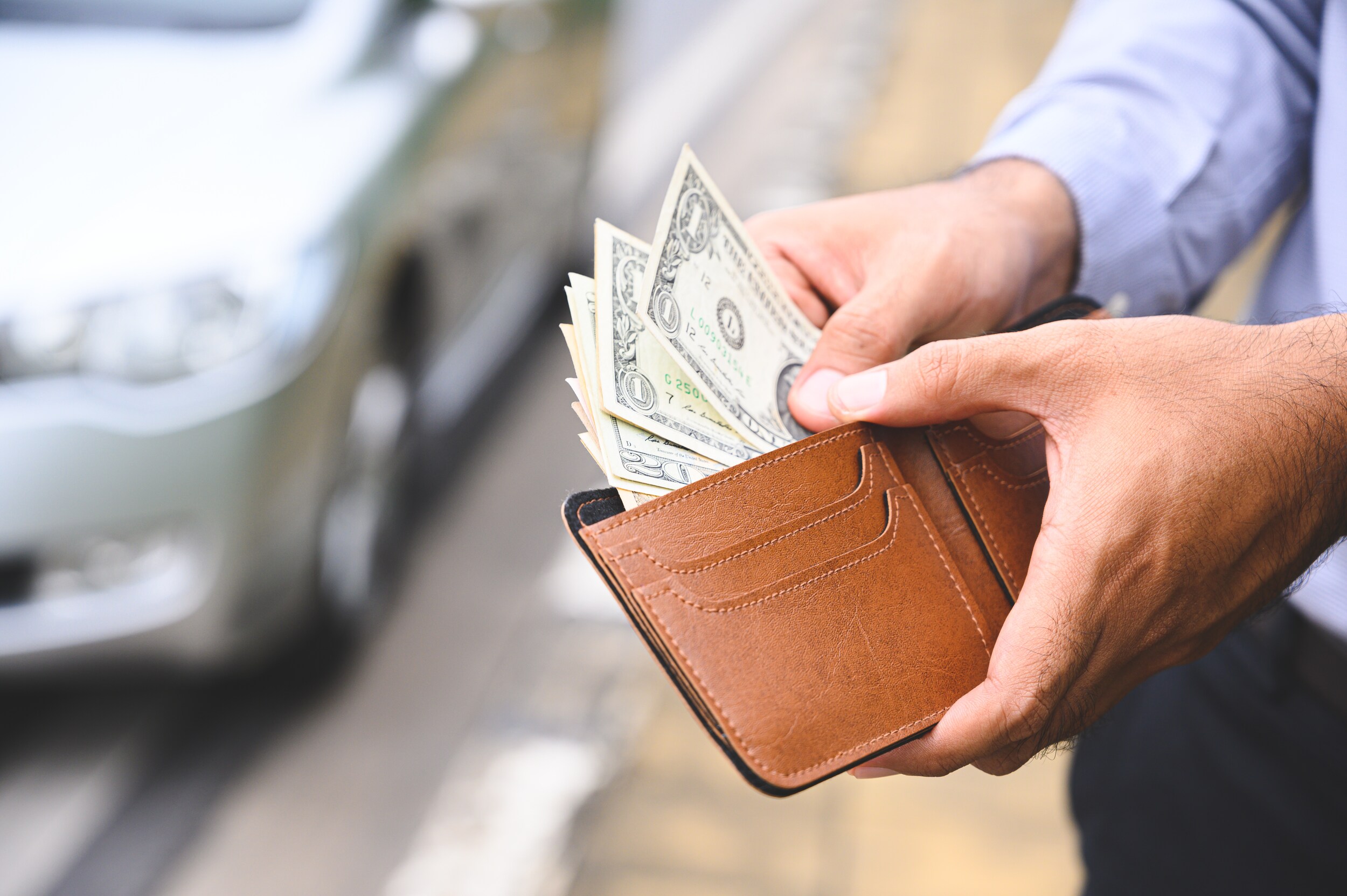 A short answer would be, "less than new ones...". There are so many car types currently in showrooms and all going at different selling prices. The true question should be how much the particular car of your liking would be pegged at. The general range for each car brand based on the year of its manufacture. Older cars, by release date, cost less than newer vehicles. You could think of that if the date is not such a big variable in your case. Let's look at a few car names and set the price range (at time of writing) that a buyer should expect to see on the invoice.
The Price Of Recently Used Cars
The term 'recent' speaks direct at cars that are back on the market, having been used and returned in the same year (2019). Now, there are one too many reasons why once enthusiastic customers would return cars during the same year of purchase. Some dealerships offer reasonable timeframes within which you can return a new car after you have used it. Do check how long that is for a car you're planning to get as a recently used model. 
As an example of how the term 'used' is often left without enough detail, consider the case of Honda's Peace of Mind guarantee. After buying a Honda vehicle, you can bring it back in as little as 48 hours from the time of purchase (they also have a mileage before which you can return a new car) with some conditions, and actually, start the process of either trying out another model or getting reimbursed the money you spend. Satisfaction is a big deal in the motor industry, and you can make that work in your favour. Such a vehicle would then technically be used and sold at a lower price.
How To Check The Prices
Several online resources are at your disposal should there be a need to window shop for the best prices. Very rarely, two such entities will quote exactly the same price for what would appear to be the same vehicle based on the inventory images. You can attribute this to different commission levels that such platforms charge for letting a transaction take place. 
A Review Of Used Car Dealer Platforms
To paint the picture as accurately as possible, It would be wise to analyze how the same platform selling new and used cars would peg the prices.
1. Kelley Blue Book (KBB)
Probably the easiest platform to believe any quotes from, looking at the same vehicle as new and as used will reveal not only the price but the value in savings the choice presents. To analyze this, we did a quick search for an SUV, the 2018 Ford Explorer, which has an overall customer review of 4.2 out of a total of 5.  The average selling price looking at several Ford Explorers on KBB looks to converge at CAD 37,000 after fees. With just that to digest, it would appear to be a great buy and ride actually, except that's a per-person-determined index. There are even 2019 models that get returned a few hundred miles after leaving the showroom.
This brings us to the used 2018 Ford Explorer on the same platform. Even though it would obviously come with more custom additions that a buyer-specified when they took it out of the shop, it costs a significant CAD 10,000 less. Although not conclusive until a trend is observed, it would also appear that a used 2019 model with a few customizations goes for less than a new 2018 version. 
2. Auto Trader Canada (AT)
Let's stick with the same vehicle but on a different platform, for the sake of demonstrating commission effects on a wider spread of options. Filling in the friendly search fields to scour the vehicle database for a used Ford Explorer from 2018 brings up hoards of deals. The maximum price on AT at the time of writing this was at close to CAD 50,000, which can be justified by the fact that it came with all possible add-ins attached. The lowest priced 2018 Ford Explorer was pegged at just CAD 32,000 even though it came having some good customizations attached.
The Takeaway
The simple analysis, which we encourage you to carry out across plenty more platforms before even thinking what method of payment you will do, reveals several facts. To start with; used cars are way cheaper than the cars we see during commercial breaks and ads online. There is no one price for even the very same used car, especially when more than one platform can have it in their inventory. Which brings us to the second revelation, each platform has a pricing model that is somewhat unique to their business model. Relying on just one used (or even new) online car sales platform is just dealing yourself the shorter end of the deal.
How To Buy Used Cars in Toronto
If the research part doesn't change your mind as to the vehicle make and model you dream of driving into the sunset in, perhaps you discover where you're likely to get the best deal. Be sure to exhaust your calculations on the best payment option. Good on you if you'd been saving up to pay off your car and shed off any debt from the onset, then you can straight away approach the dealership of your choice and make the purchase. However, there are less intrusive ways to make that car yours. 
Consider leasing, or even buying a used car through a loan to lessen the dent that achieving the same through a lumpsum payment will effect. A lot of calculating drivers in Toronto seem to always have the latest car models because they understand the advantages that come with letting the system work in their favour. Most young drivers are going for the loan option, which seems a godsend, given how easy the application processing is regardless of their credit ratings.
Toronto has plenty of new cars travelling on its busy streets. However, while most may seem brand new, some are actually bought as second-hand vehicles. It shouldn't shock you, knowing how some car owners are particular about their travel vehicles, returns are a common thing for car dealerships. If you're on the market for a new car, it is worth your while to have a glance at what second-hand vehicles of the same brand and model as you prefer are available. 
As you shall discover while reading on, there are benefits you can reap as soon as you decide to go the used car route.
Benefits of Buying a Used Car
Some of the immediate benefits of purchasing a used vehicle in Toronto compared to a brand new one have been described in the coming section;
Huge Savings On Buying Cost
The most visible benefit you reap when buying a used car in Toronto is that you pay significantly less than you'd be asked for if the car was brand new. This should not be mistaken as a reduction because of damage. In most cases, the car will be in the same condition that the first owner found it as. But because they took it home and parked it in their garage for a couple of days, some people will not want anything to do with it - regardless of nothing having had happened but a change of mind on the part of the first owner. 
You Can Buy A Better Car
A lot of times the price difference for the same vehicle amounts to a significant sum that can then be used to further sweeten the deal, or even up the stakes to get a bigger vehicle. Say you were going for a sedan that would have drawn you back $50,000 for the mint fresh car at virtually no mileage, then for that same cost you discover that an SUV that fits your family better, albeit being a slightly pre-used car, requires the same amount to take home. What would you do? Factoring in opportunity cost, an informed buyer would go for the used car, we'll tell you why shortly.
Difference Between New and Used Cars in Toronto
Apart from the pricing gap that rips the cars apart, several things stand out as differentiating factors between newly arrived or assembled cars and the used ones. 
Mileage
Used cars, as you would have compiled from their collective name, will have some mileage accrued from travels with previous owners. How much they have will depend mostly on the person who bought them first. Some people commute to work and do nothing more with their vehicles, while others will opt to share rides to work, then use the car to leave the busy Toronto life for the more quiet life out in semi-rural towns as they visit friends or just take a breather at the lake house. 
Wear and Tear (damage)
Again a variable that depends largely on the previous driver and their driving style. Second generation vehicles, those that probably only went for one service cycle, will have a nearly scot-free body panel, hard to tell apart from the new vehicles. As the vehicle changes hands, from one driver to the next, it will show signs of age and damage both on the outside and interior. The silver lining to this fact is that the buying cost will drop as the vehicle ages.   
Apart from these two factors, making the decision to go for a second-hand vehicle that only had one prior driver, and is still within a few miles before it requires garage attention becomes a preference issue. Most informed buyers, however, especially motorheads looking to drive high-end vehicles bought at a bargain, will opt for the slightly used vehicles. Who will know it's previous drivers when it cruises down the road with that sweet purr also associated with brand new vehicles? You're right, no one except the driver.
Factors affecting the cost
The cost difference between the new and used vehicles in Toronto boils down to three factors as described below;
Vehicle Make and Model
High-end vehicles, for which a lot of marketing budget has been utilized to draw the attention of executive (company) buyers along with the affluent, often cost a whole lot more than those that launch under the radar. Their used version will have a huge drop in cost as they will have dispelled any claimed hype that marketing teams are notorious of conjuring. 
Vehicle Condition
It is very possible to buy damaged used vehicles while they are still new on the market. Companies that sell used vehicle parts are always on the prowl for such opportunities, and they get to save huge costs in getting the vehicles in their 'as is' state. 
Driver Reviews
Maybe they are not as luxurious, or any different from previous editions, such that they grow out of taste quickly, letting them off the shelves would require that price reduction nudge that you should capitalize on once you catch the drift.
3 Tips To Save Money When Buying A Used Car 
Here are a few tips you should apply to your thinking and buying process when going into the market looking to buy a used vehicle;
Buy Direct
Want a Volvo for safe driving and that peace of mind they are well known for, why not buy the car from Volvo. Dealerships will have markups that come straight from your pockets. In the event that you realize the benefit of buying the Volvo as a used vehicle, dealerships are your go-to as they will have wider varieties than looking for someone that drives a Volvo and might be looking to let it go. You also save on time.
Try Financing Options
Even used vehicles can be bought on a hire purchase basis. You can get a zero upfront vehicle financing loan in Toronto to buy that car that will make your commute much more enjoyable. While banks may be on the lookout for your credit score, some lenders will overlook all that and facilitate your purchase in as little as 48 hours. 
Import From Abroad
An option that most people leave on the table, yet still possible, is importing a cheaper vehicle from abroad. Japanese manufacturers and online car sales platforms have lots filled with export quality cars. One of these could save you the headache of lengthy financing terms as it usually means paying the full amount for rare vehicles that will have everyone turning their heads as you drive off.
Summary: Used Car Price Range in Toronto
Just as it stands when buying a new car, you will not get a price range that satisfies you since everyone reading this will be looking to see an amount that fits their desired used car. For that, platforms like Kelly blue Book come in handy narrowing down and showing you how much difference you cash in on when you pick a vehicle that is used compared to one straight off the assembly line.